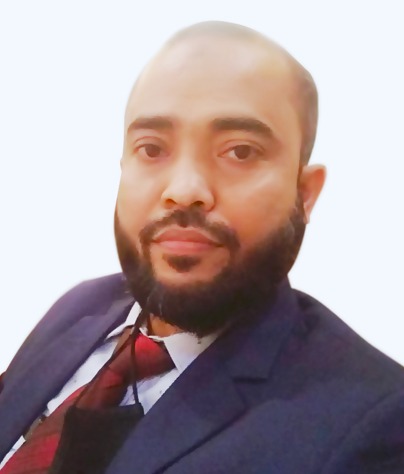 Nur Hossen
Infra & Security Consultant
CISA, MCT, Microsoft Certified: Azure Solution Architect, Microsoft 365 Certified: Enterprise Administrator Expert. Azure Administrator, MCSE, MCSA2, MCSA, MCP, CEH & ITIL.
Mr. Md. Nur Hossen is a Certified Information Systems Auditor (CISA), Certified Ethical Hacker (CEH), Microsoft Certified Trainer (MCT), Microsoft Certified Solutions Expert(MCSE), Microsoft Certified Solutions Associate (MCSA), Microsoft Certified Professional (MCP), Microsoft Certified: Azure Solution Architect Expert, Microsoft 365 Certified: Enterprise Administrator Expert, Microsoft Certified: Azure Administrator, Microsoft Certified Systems Administrator (MCSA) & ITIL Foundation Certified. He is one of the prominent ICT Systems & Security professionals in our Banking sector for more than 14 years, establishing and maintaining ICT security controls and ensuring Systems Security, Systems Administrations, System migrations, IT Operations, IT Infrastructure controls, IT Project Management, Network operations, Fintech solutions for the financial organizations, Compliance requirements all over the organization. Mr. Nur has completed his graduation in Computer Science and Master in Computer Science as well. He has experience in systems administration, systems security controls, security analysis, Risk assessment, IT Governance & Compliance, and as an information security consultant, prepared most of the Policies, Procedures, and Guidelines for his organization, and ensured regulatory compliance for the bank.
Besides, Mr. Nur also has over 10 years of experience to conduct the corporate training for the different organizations, like, Bank, Telco, Govt. MNC and many more.
Currently, he is playing a role as the Head Of Information Technology in a foreign bank in Bangladesh, where his major tasks are to ensure all kinds of banking services, analyze the risk assessment, provide information security programs, ensure DC-DR applications, digital transformation, prepare the policy, procedure & guidelines for the bank, and service delivery for the bank, analyzing and assessing the current and future threat landscape, evaluating the ICT infrastructure, identifying and resolving weaknesses in internal controls, ensuring compliance for PCI DSS, ISO 27001 and SWIFT CSP, etc.
He had also worked as a Manager (System Administration & System Security) at Prime Bank for around 12(Twelve) years and SQUARE Group for 2 (two) years.
ISACA, USA
Microsoft Corporation, USA
Bangladesh Computer Society (BCS)
EC-Council, USA